About Us
Changzhou is not only a picturesque city with more than 2 500 years' culture history, but also a modern city with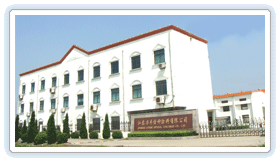 rising industry. It borders on Yangtze River in the north and Taihu Lake in the south. Many hubs of communications pass through this city, such as the railroad and speedway from Shanghai to Nanjing, No.312 national highway and the Grant Canal form Beijing to Hangzhou. There are very convenient communications and transportation by land, water and air in Changzhou. Jiangsu Lifeng Special Coatings Co., Ltd (original Jiangsu Lifeng Special Coatings Company) lies at a modern town ----Hengshan town, which is in the east of Changzhou.
Jiangsu Lifeng Special Coatings Co., Ltd was founded in 1985, and has a history of 20 years form then on. It covers 30 000 sqm and the structural area is 5 000 sqm. The total asset is more than 20 million RMB and the registered asset is 5 million RMB, in which the fixed asset is more than 5 million RMB and the circulating fund is more than 15 million RMB. At the beginning, we only produced epoxy kerites anticorrosive coatings for pipeline, and chlorinated rubber marine paint. After 20 years' study and research, we become a medium-scale chemical manufacturer involved in anticorrosive coatings, marine coatings and architectural coatings with an annual capacity of more than 10 thousand tons. Specifically we can produce the following series items: chlorinated rubber, epoxy, epoxy kerites, epoxy self-leveling industrial floor coatings, perchlorinated polyethylene, chlorosulphonated polyethylene, acrylic acid, polyurethane (PU), alkyd, organosilicon HT-resistance, fluorocarbon coatings, inorganic zinc-rich coatings, fire-resistant coatings for steel structure, powder coatings, emulsion coatings for inner and exterior wall.
We have been focusing on human-oriented concept and attaching importance to technology and management. We select and recruit talents form coatings industry and institutes and form a technical team that can adapt to study and research for our company. In our management, we got the quality certification of IS9001 international standard (2000 version) in May 2002 on the base of quality certification of ISO9001 (old version). At the same time, we got the Certification of China Classification Society for Marine Coatings Company, Certification of Metrology Accreditation and Certification of Quantification Packing Accreditation. We have advanced equipments and complete equipments for examination in testing. The products' quality has full guarantees, wherever from materials purchase to manufacture, or from products leaving factory or application. We can afford state-of-the-art products for all kinds of sectors, which can keep close pace with the international development.
We are a member of Chinese Society of Corrosion and Protection, and we got the certification of recommendatory products for project constructions from China Association for Engineering Construction Standardization at the same time. Our products are extensively applied in many sectors for many years. For metallurgy sectors: such as the third-phase project of Baosteel, Broad/Thick Board Project of Baosteel during the "Tenth Five-Year Plan", Type-1800 Cold-Rolled Steel Project, Color Coating for No.2 Machine, No.3 Silica Steel Project, Stainless Steel Project for Shanghai No.1 Steel Factory of Shanghai Baosteel Group Corporation, 1.5 million tons Stainless Steel Project for Shanxi Taigang Stainless Steel Co., Ltd., Nanjing Stainless Steel Co., Ltd, Expending Project of Wuhan Steel Processing Co., Ltd., Ward Steel Structure (shanghai) Co., Ltd. For public projects: the water pipeline (size: Φ1200mm-Φ3000mm) of the following companies are used our coatings, which used non-toxic coatings for drinking water cabin in inner wall and epoxy kerites and powder coatings in exterior wall, such as Shanghai Tapwater. Co., Ltd., Shanghai Gas Co., Ltd., Shenzhen Tapwater Co., Ltd., Changzhou Tapwater Co., Ltd., Wuhan Tapwater Co., Ltd., and Guangdong Zhongshan Tapwater Co., Ltd. For petrochemical projects: Oil and Gas Field Construction Co., Ltd of Sichuan Petroleum Management Bureau, Shanghai Petrochemical Co., Ltd., Taiyuan Gas Co., Ltd., Chemical fibre expending project of Shandong Weifang Julong Chemical Fibre Group Co. Ltd., "Yangba" project of Yangtze Group. Our products are also used in war industry, such as submarine and minesweeper. The quality of our products are recognized and accepted by our customers.
We will grasp any opportunities and increase our producing capacity. At the same time, we will build building for research and recruit talents to improve our research ability and the quality of our products and after-service to realize the promises of "Customers Being God". The Satisfaction of our customers is our eternal pursuing aim. We will make great efforts and strive for our society!